Deadflame
is a Deadlox that might be temporarily in KTS Project.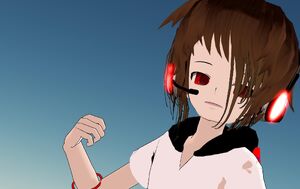 Personality
Edit
Deadflame is known to be serious and quiet, but he is actually sensitive and kind.
Deadflame is a name that someone can also call Chikoflame, the creator of Deadflame and KTS Project.
Chikoflame has said that Deadflame is the weirdest OC she has ever made. It's because of his "secret".